Six of the 10 most seller-friendly residential markets throughout New York City for 2018 are located in Queens, according to a new real estate report.
Flushing was flagged as the No. 1 seller's market for 2018 in StreetEasy's Trends & Data report, published on March 8. In this neighborhood, residential properties spent an average of 52 days on the market in 2017. Approximately 11.4 percent of properties saw price cuts while on the market.
Coming in at No. 2 was Woodhaven, where 6.9 percent of properties on the market saw price cuts. Properties in this neighborhood spent an average of 56 days on the market and there was a 100 percent sale-price-to-list-price ratio, indicating buyers are buying at initial asking price.
No. 3 on the list was another Queens neighborhood: Kew Gardens Hills. Approximately 20 percent of listings in this neighborhood saw price cuts while on the market and properties spent an average of 61 days on the market.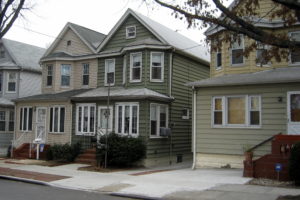 The following Queens neighborhoods also placed on the top 10 list:
No. 6: Glendale
No. 7: South Jamaica
No. 10: Briarwood
Seller's markets are those with "a lower index value, where homes are less likely to see a price cut, sell more quickly and have sale-price-to-list-price ratios closer to or exceeding 100," according to StreetEasy methodology.
Queens did not make the same impact on the buyer friendly market where the only neighborhood to make it to the top 10 was Long Island City.
Link to report: https://streeteasy.com/blog/best-home-buyers-and-sellers-markets-nyc/