Elevate Your Real Estate Selling Experience in Queens and Long Island, New York! 🏡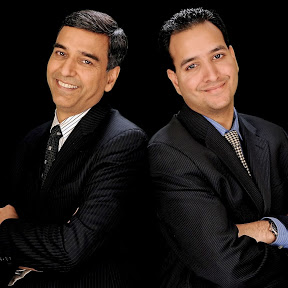 Are you ready to embark on a successful journey to sell your property in the vibrant neighborhoods of Queens or the idyllic landscapes of Long Island? Look no further – our specialized real estate selling services are tailored to ensure a seamless, profitable, and satisfying selling process.
Peak performance based, Competent and Experienced Real Estate team with a proven track record of countless real estate sales in Queens and Long Island, New York.
Why Choose Our Selling Services?
✨ Dual-Market Mastery: With an intimate understanding of both Queens and Long Island, we possess the insights needed to position your property for maximum value in these unique markets.
🏆 Strategic Marketing: Selling your property is more than a transaction – it's a showcase of its best features. Our targeted marketing strategies ensure that your property shines. Through online listings, social media, and local connections, we ensure your property is exposed to the right buyers.
🤝 Smooth Transactions: From paperwork to negotiations, we manage all aspects of the transaction, ensuring a hassle-free selling experience.
🌟 Negotiation Excellence: We work tirelessly to secure the best deal for you. We have a proven track record of skillfully navigating negotiations to ensure you get what your property is worth.
📸 Showcasing Excellence First impressions matter. We believe that presentation is key and provide expert staging and professional photography that present your property in its best light, making it irresistible to potential buyers.
Queens and Long Island: A World of Opportunity
Queens and Long Island offer a diverse array of lifestyles and landscapes, catering to a wide range of buyers. From the cultural richness and convenience of Queens to the serene coastal charm of Long Island, these regions are brimming with potential buyers looking for their dream homes.
From the bustling neighborhoods of Long Island City to the serene charm of Flushing, Queens is a borough that offers a diverse range of opportunities for buyers. Its cultural richness, excellent schools, and convenient access to Manhattan make it a sought-after location for both local and international buyers.
Realize Your Property's Full Potential 
Your property is a valuable asset, and we're here to help you unlock its full potential in the competitive markets of Queens and Long Island.
Contact and partner with us to achieve a rewarding selling journey.
Licensed Real Estate Agent
In Real Estate career since 1984, Neal is also a Licensed Professional Engineer and has an MBA. He presently represents the YMCA World Alliance at the United Nations while still volunteering regularly at his local Y in Bellerose, Queens and serving on the executive board of the NY chapter of Association of Indians in America. He is a proud resident of Queens for last 30 years and serves clients all over Queens and Long Island.
Neal Modi and Jay Modi | Selling Queens and Long Island Real Estate | Remax Frontier
📞 1-800-222-NEAL (6325)
📧 nealmodi@yahoo.com
🌐 www.nealmodi.com
Maximize Value. Sell with Confidence. In Queens and Long Island. 🏙️🏡