Consistently rated  
for Local knowledge, Process expertise, Responsiveness and Negotiation skills.
As seen on: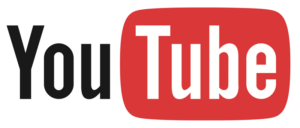 ---
6/2/2023
Zillow User: zuser20161229190723784
Sold a home in 2023 in Bayside, Bayside, NY.
Neal and Jay from Remax helped me in selling my Bay Terrace co-op. I understood that selling a co-op is far more difficult than selling a house. However, Neal and Jay were on top of the selling process from the start. They are very resourceful and got the job done according to my timeline. They were compassionate and understanding as I was looking for a place for my cats. I wholeheartedly endorse this father-son duo."
---
5/26/2023
Zillow User: mikeydpalmer1
Sold a Multiple Occupancy home in 2023 in South jamaica, Jamaica, NY.
After my father passed away, I inherited a two-family home in Queens, New York. The house had two tenants, and I had no prior experience managing tenants. Neal and Jay stepped in to help me. They knew the drill. They befriended the tenants and were thus able to secure appointments to show the house to buyers. Neal assisted me in negotiating with the tenants to obtain a vacancy after we signed a contract with the buyer. I was quite pleased with Neal and Jay. Re/Max is a well-known brand. And, in my opinion, Neal and Jay are among the finest in the Re/Max system. I wholeheartedly endorse them. Real estate is a difficult process. They comprehend each stage thoroughly.
---
5/25/2023
Zillow User: robrijr2
Sold a Single Family home in 2023 in Laurelton, Laurelton, NY.
Neal and Jay handled the sell of my house with expertise. When sellers would back out, the two of them calmly made suggestions on our next steps in order to find the right buyer. Selling a home can be scary but when you have a team behind you offering their support and expertise knowledge of local professionals, the task of selling your home becomes easy. Neal and Jay provided me with a licensed plumber in order to get my gas service back on and to facilitate the closing of my house. The two of them helped me solve the issue of establishing service, and found the perfect buyer for my home.
---
5/12/2023
Zillow User: merlenemckellor
Sold a Multiple Occupancy home in 2023 in North corona, Flushing, NY.
It was a pleasure dealing with Neal and Jay to sell our Queens house. Throughout the selling process, they were extremely knowledgable and professional. I was quite pleased with the outcome.

I had no idea how difficult it could be to sell a house; we encountered difficulties due to tenants and other legal complications. It took 18 months from start to finish, and none of it was Neal's fault; he was there for us every step of the way. I would strongly suggest Neal & Jay to anyone trying to sell their home.
---
5/10/2023
Zillow User: wtractor1
Sold a home in 2023 in Flushing, Flushing, NY.
Neal and Jay have been working with us for some time. During that time, we were treated with the utmost courteous and professional of service. They were able to find us a buyer close to our asking price in the most challenging of times and keeping them engaged to the finish line. I would definitely recommend them without a doubt- Thank you.
---
4/19/2023
Zillow User: patricksmith2798
Sold a Multiple Occupancy home in 2023 in Hollis, Hollis, NY.
Neal and Jay from ReMax were absolutely wonderful and true professional in their endeavors working with me on selling this property and staying the course on finding the right buyer with the best offer. As with the sale of any property, there are challenges and Neal and Jay worked through those challenges, compromised where necessary, but in the end it all worked out and the property was sold at an excellent price.
---
11/17/2022
Zillow User: Ed Leone (edleone27)
Sold a Multiple Occupancy home in 2022 in Bayside, Bayside, NY.
I listed my Bayside house with Neal & Jay Modi of Remax Frontier and found them to be a great team.
They are courteous, reliable and always readily available to speak to.
They kept me updated with prospective buyers and informed me of all the details throughout the selling process.
I would definitely recommend them for future prospective buyers or sellers. They were very efficient and nice to work with.
---
10/14/2022
Zillow User: jviola21
Consulted me on buying or selling a home in NY 11415.
Jay was very helpfull in selling my condo he kept in touch with me and guide me through the process of the sale.
Neal was also very helpfull they both explain the process and found many buyers and explain how each buyer would qualify for my condo
was very happy with the buyer and the whole sale went very smoothly.
---
10/13/2022
Zillow User: iony69
Sold an Apartment home in 2021 in St. Albans, Saint Albans, NY.
Neil and Jay are great! They helped me sell my house very quick and it was easy. I got multiple offers and it sold for a great price. They will help with everything and anything you need. I recommend them.
---
Property Sold: 55-11 260th street, Little Neck
Seller: Terance Bullock
Neal and Jay are highly experienced and knowledgeable professionals in various aspects of the real estate business. They are a dedicated full-time team who responds in a timely and organized manner. Their strong interpersonal skills (soft spoken and polite) made communication throughout the process extremely easy. They were always attentive to my concerns and provided honest guidance on an ongoing basis. I strongly recommend you discuss your real estate needs with them as they are always reachable. You would not be disappointed!
---
Property sold: 187-05 87th Ave, Briarwood
Faced with selling our family property in Queens, while we resided out-of-state, we were fortunate to have the trustworthy advice of Neal and Jay to guide us smoothly through our estate sale.

From the start, Neal and Jay proved to be organized, knowledgeable and ready with a clear plan of action that they carried out with a singular focus. A qualified buyer was found within two days of listing our property.

To help facilitate progress, Neal and Jay mediated potentially troubling concerns with tenants, and brought us to a successful and satisfying closing. We were impressed by the empathy shown to all parties involved.

Neal and Jay's team proved to be extremely capable, handling our sale in a professional manner. We recommend their services wholeheartedly.

Nick and Chris Babiak
Silver Spring MD
---
09/23/2021
Zillow User: karen yourgumspecialist
Sold a home in 2021 in NY 11375.
They are a great team, very patient, courteous and have good knowledge of the area and the properties. They took care of everything for me. I strongly recommend them and will definitely use their service in the future if the need arises.
---
09/20/2021
Zillow User: deal381
Sold a Multi Family home in 2021 in Queens Village, NY.
Neal and Jay have been amazing to work with in the sale of my mother's home. They were extremely knowledgeable of the area, market conditions, comparable homes, and nuances about our particular home that we were able to take into consideration when selling our home. They advised us very well in terms of pricing, fixes that needed to be completed, and other items before we listed.

Once the home was listed, Neal used his extensive connections across agents and clients to find the right buyer given our home's unique nature as a well constructed multifamily. The home went pending within 11 days with multiple offers! This was amazing and exactly how Neal advised.

During the sale process, Neal and Jay walked us through the entire process and were by our side the whole time. They communicated with us throughout the process and ensured all steps were covered.

I would highly recommend them especially if you are new buyer/seller as they are extremely knowledgeable and personable. They will walk you through the entire process and are very easy to get in contact with as things come up in the sales process.

I would 100% recommend them to anyone looking to buy or sell their home.
---
05/29/2021
Zillow User: foblmb1
Sold a Apartment home in 2021 in Yonkers, NY.
It has been a pleasure working with you Neal to sell the condominium of my late brother. You assessed what needed to be done to make the condo sellable. You hired a painter and a rubbish removal service to clean out the condo in a timely manner. All jobs were finished on time and professionally.

You quickly found a buyer for the property and worked with me and my lawyer to get the necessary papers processed so that all parties were satisfied.

I do appreciate all your hard work. You were professional in all aspects of selling real estate and you have a pleasant personality, it made me feel at ease with you handling the sale of the condo.
---
12/28/2020
Zillow User: emflaw
Sold a Apartment home in 2020 in Flushing, NY.
Consummate professionals. Sold my house in a weekend. Assisted with all aspects of the sale. Very resourceful, has reliable people at reasonable cost to do any task necessary in preparing the house for sale. Not salesy or pushy at all. Top notch negotiators and advocates for any seller. I am an attorney and have dealt with many real estate agents, the Modi Team has my highest recommendation. They made my job much easier than it would have otherwise been and I was lucky to have had them to work with.
---
11/09/2020
Zillow User: nat568568
Sold a Multi Family home in 2020 in Ozone Park, NY.
Neal and Jay were very Knowledgeable and helpful all throughout the process of selling my home. The midi team made the sale a easy and stress free experience.
---
10/21/2020
Zillow User: user4561868
Sold a Single Family home in 2020 in Oakland Gardens, NY.
I needed to sell my uncles home and living out of state I knew I needed someone I could trust. After speaking with a few realtors I decided to go with Neal and Jay. It was the best decision I made. The professionalism and commitment to their clients is top notch. We stayed in constant communication and they were available anytime I had a question. If anyone is looking for a realtor go with the Neal and Jay Modi Team!!!
---
08/19/2020
Zillow User: zuser20170530094226500
Sold a Single Family home in 2020 in Jamaica, NY.
Neal helped out with an estate sale and was straight forward from the beginning. I can say I took a long time with getting my paperwork in order…almost 2 years but Neal didn't leave me hanging. With me being in Georgia he showed a lot of patience with dealing with a buyer that was ready to move-in during the pandemic. And we took care of business all over phone and email.
---
08/18/2020
Zillow User: mfontana6
Sold a Single Family home in 2020 in Woodside, NY.
I have worked with Jay and Neal for nearly a year on a very complex and challenging project selling a property in Woodside, Queens. The complexity was the result of challenges associated, in part, with my responsibility acting as temporary executor of my late cousin's estate. The property consisted of an old house in disrepair that required a unique skill set to enable buyer interest. The Modi team approach included a delicate balance of property presentation, house security, and flexible pricing resulting in capture of buyer's interest during the Covid-19 crises. They were responsive at all points of the process and performed admirably at all time. I am comfortable offering this unreserved opinion for the Modi team.
---
07/17/2020
Zillow User: alfredsul
Sold a Single Family home in 2020 in Glendale, NY.
Was going to sell house to real estate investor Neal said to give him a chance to find a buyer for my house. Neal and his son jay were so professional and nice so I agreed. In 4 days we had a buyer amazing. They also returned calls promptly and gave me great advice when needed. The whole process went very smooth beginning to end. I would recommend them to family and friends, 5 stars for sure.
---
01/04/2020
Zillow User: srsommerer
Sold a home in 2019 in Boon Place, NM.
I needed to sell my cousin's house in Queens, NY and interviewed four realtors. Neal and Jay were by far the most thorough in assessing details of the property, most readily and reasonably able to prepare the property for sale, and were the most optimistic about its chances on the market where others said the property was a "gut" job. In no more than two weeks they had a promising offer and then had a better offer in no more than that time. The sale was easily closed by them. I would recommend them to anyone, but if you are out-of-state and need to conduct a sale in that region, Neal and Jay will make you optimistic and easily trusting.
---
12/05/2019
Bought and sold a Single Family home in 2019 in Valley Stream, NY.
Neal and Jay were very informative and helped through every step of the process. This was my first time selling a home and I was made to feel comfortable throughout the whole thing. I would definately recommend their services to others looking to buy or sell a home.
---
Zillow User: pauljw58
10/11/2019
Sold a Multi Family home in 2019 in Elmhurst, Flushing, NY.
I would highly recommend Neal & Jay Modi. As Executor of my Mother's Estate, I made the arrangements to sell her house. The property was in New York and I live out of state. Neal made me very comfortable doing business over the phone. His knowledge of the market and the neighborhood proved valuable. We communicated every few days to follow up. He only entertained serious, qualified buyers, putting the interest of the estate first.
---
Zillow User: sergevolpe
10/02/2019
Sold a Single Family home in 2019 in Hollis, Jamaica, NY.
My wife and I could not be more pleased with the service we received from Neal and Jay Modi. Their professionalism, courtesy, knowledge of the south Queens area and all aspects of the process from listing to sale to closing, and timely responsiveness throughout the entire process is unsurpassed. I've participated in several sales and closings from both the seller and buyer sides and this one by far has been the best. Go with this team. You will be glad you did! Hats off guys!
---
Zillow User: dmyjer
08/11/2019
Sold a Condo home in 2019 in Woodside, Woodside, NY.
Neal and Jay effectively helped my family sell our family home in Queens. I live across the country and Neal worked with us to understand the local market, prepare the house for sale, to present its challenges in the best possible light, and to work with the buyer to find a mutually acceptable price. Neal is calm, responsive, communicates clearly, answers one's questions, and is a creative negotiator. I would use him again and I highly recommend the team.
---
Zillow User: Alcanzar27
05/29/2019
Sold a Multi Family home in 2019 in Corona, Corona, NY.
Our family started working with Neal after having a very negative experience with another real estate agent. We decided to give Neal a chance and he was a completely different agent in many ways. Neal guided us through the many challenges that are part of the process of selling a home. There were times that the process was confusing and stressful although Neal found the words to explain the steps and was able to calm our worries. Neal is someone that I would recommend as an experienced real estate agent. Neal was attentive and reassuring throughout this stressful process of selling our family home. We are grateful that we were able to work with a dependable real estate agent.
---
Zillow User: ethan0515
05/25/2019
Sold a home in 2019 in Corona, Queens, New York, NY 11368.
My father passed away and left me his condo. I decided to sell it and these guys were highly recommended by my attorney. They took the time to help get my fathers condo sold. It was a difficult process but they stayed consistent and got the job done.
---
Kathleen Verdino
05/15/2019
Sold a Single Family home in 2019 in Middle Village, Middle Village, NY.
Neal and Jay provided excellent advice on the marketing of our home and were very respectful and professional in all areas. Our home was unique for the area and they knew the market very well.
---
Zillow User: zuser20160930163443704
04/02/2019
Sold a Single Family home in 2018 in Floral park, Floral Park, NY.
Neal is straight forward and well-spoken, and sold my house quickly and with little hassle. He knew the neighborhood, was always available, and stayed in constant communication throughout the process, using email, phone, and text.

In the end I have nothing but praise for him. Thanks Neal.
---
Zillow User:Ron Alford
01/07/2019
Sold a Single Family home in 2017 in Kew Gardens Hills, Flushing, NY.
These two men sold my home for much more than I wanted. They got three people into a bidding contest between the buyers and that was very good for me. I would recommend them to anyone who wants to buy or sell a property in Queens NY
---
Zillow User: ernestmahone
12/21/2018
Sold a Multi Family home in 2018 in Bedford Stuyvesant, Brooklyn, NY.
I would definitely recommend Neal Modi to my family and friends regarding any real estate matters. Neal is truly a professional and he keeps me informed on a regular basis as to the status of our progress regarding the sale of my property. Thank you Neal.
---
Zillow User: wallstwm
10/19/2018
Sold a home in 2018 in Flushing, Queens, New York, NY 11355.
Neal provided me with professional service for selling my house in Flushing. Neal and team help me sold the house within two days and got me top dollars beyond my expectation. I will recommend Neal to my friends and family for the future real estate deals. Neal has tons of qualified buyers which makes selling process easy and hassle free.
---
Zillow User: radams9281
09/06/2018
Sold a Single Family home in 2018 in Rochdale, Jamaica, NY.
Neal and Jay sold my Grandmothers home for more then we had asked for and were very kind and fast in selling the home. Very professional and had many clients to come see the home and sold the home in a week.
---
Zillow User: kfrancisgarland
09/06/2018
Sold a Multi Family home in 2017 in St. Albans, Saint Albans, NY.
This father son team are awesome at what they do. I sold a house in New York but live in Florida and they made the process easy. They are experienced realtors that I highly recommend. Honest, trust worthy, dependable, knowledgeable, responsive and kind are a few characteristics to describe them.
---
Zillow User: skd93
07/02/2018
Sold a Single Family home in 2018 in Woodside, Woodside, NY.
Met Neal and Jay as recommended by our attorney. They were both professional, knowledgeable and personable in every communication. We were selling my mother-in-laws home in Woodside that was in very deteriorated condition and Neal assured us we would get top dollar for this property. He succeeded and we closed getting more than every anticipated. Would recommend this great team.
---
Zillow User: henrywbaker
05/16/2018
Sold a Single Family home in 2018 in Douglaston-Little Neck, Flushing, NY.
Very happy with service provided throughout the process of selling my home. His appraisal of the property proved to be an accurate assessment and he did a great job in getting us a qualified buyer. Very helpful throughout the process.
---
Zillow User: mug5571
02/03/2018
Sold a home in 2018 in Southold, NY.
I needed to sell 2 properties, one a single family home and one a piece of undeveloped property. During my first meeting with Neal, I realized how much research he had done on these properties from the detailed and informative information he provided. He evaluated the two different markets and  told me how much we could expect from the sales. He explained the pros and cons of each property. He never pushed me and he successfully sold both properties within a month. His information was spot on and we are very grateful our paths crossed. Neal was very professional and a gentleman.
---
Zillow User: camejo6
11/11/2017
Sold a Multiple Occupancy home in 2017 in Kew Gardens Hills, Flushing, NY.
Neal & Jay guided me through the process of selling my mother's home in Flushing New York. I live in Richmond. I found out about Jay through a neighbor in Queens during a visit, he was highly recommended. I had several phone solicitations from other realestate agents who somehow discovered that my mother passed away. Their offers were unrealistic, Neal was honest and down to earth. We found a buyer within three days. Due to legal circumstances, there was a delay in the sale of the home. I was my mother's guardian, attorneys were involved, judges, the courts. Neal was steady and patient along with the buyer. A calming force, knowing that it would take time but eventually the house would be officially sold. I had complete trust and piece of mind with Neal and Jay. I would without a doubt recommend the team of Jay & Neal Modi with the sale of your home.
---
09/12/2017 – edmadara
Sold a home in 2016 in Queens Village, Queens, New York, NY 11428.
Neal & his son Jay were invaluable in educating and guiding us in selling our family's home after my mother had died. The old house had fallen into serious disrepair after my mother was living alone in the house, and was then away in a nursing home, for over 15 years. Of all the many brokers whom we had checked with, Neal (with his engineering expertise and years of work with NYC Housing) immediately recognized the unique sales values of a 96-year-old, 3-story, 8 bed, 3 bath, house (in such bad condition that we had considered it a tear-down). They said they could sell the house and abundant property for over $200,000 more than what other realtors had estimated. If we had quickly followed their initial advice, we would have seen that profit. But instead, my family lost both precious time and $50,000 by following a false unofficial verbal offer of more money. In short, Neal and Jay proved themselves trustworthy, responsive, resourceful, and comfortingly helpful in educating and advising us through the intricacies of the full sale process.
---
08/10/2017 – irpd
Sold a Single Family home in 2016 in Jamaica, Queens, NY.
They are highly professional and knowledgeable. They kept me informed and provided excellent guidance. I highly recommend the Neal and Jay Modi team.
---
08/03/2017 – engbyrne
Sold a home in 2016 in Kew Gardens Hills, Queens, New York, NY 11367.
We hired Neal & Jay to sell my parents home in queens from the recommendation of a family member who has used them a few times in the past , they listed the house quickly and promised a quick sale because of the brisk housing market in the area , there was a lot of interest when the house was first put on the market ,after the first couple of showings we realized that we had a location problem because of the cemetery that was behind the the houses across the street and could be see from the upstairs bedroom window and was turning off the first group of perspective buyers, Neal & Jay quickly discussed the issue with us and made a small adjustment to the asking price and had a strong offer within 2 weeks from a more than qualified buyer. from contract to closing Neal & Jay kept us updated thru out the process and was always available when i needed to call them, very professional and experienced agents who know the market
---
06/17/2017 – marsh ks
Sold a Single Family home in 2017 in Fresh Meadows, Fresh Meadows, NY.
I hired Neal & Jay after Jay's persistence in contacting me. Neal and Jay thought they could sell my parents house for about $100,000 more than other agents in the neighborhood had estimated. They did, with very little hassle, kept me fully informed and updated.

Unfortunately, the buyer turned out to be a liar and a deadbeat, and five banks turned him down for a mortgage, over a period of months. Neal stayed in touch with me and my lawyer; he called the mortgage broker every week. In the meantime, I went home; I live abroad.

When we were finally able to cut our losses with the first buyer, Neal advised me as to what upgrades I needed to sell the house (repainting, picking up carpets, polishing floors, yard work, etc.). He met with my handyman, found contractors for me, (at lower costs than I had found) and supervised the work. In other words, he went above and beyond what anyone could reasonably expect from any real estate agent. What's more, he was always terrifically good humored, and kept us all in the loop. He kept in mind what would help sell the house, without being too expensive.

When we put it back on the market, Neal not only sold it in two days, but with his remarkable negotiating skills, got me the full asking price for the house. (!) We more than made up the cost of the minor renovations done to sell it.

We closed almost exactly a year after the first contract was signed, and throughout that period, I always felt secure, that I could rely on Neal and Jay, and I was right — they always came through. In the end, although it took a year, as their slogan says, they GOT IT DONE.
---
03/30/2015 – Jerry.sims130
Sold a home in 2015 in Queens, New York, NY.
I'm very satisfied with the services of Jay and Neal at Re/max. The deal went through very quickly and easy with their help. Thanks you very much for your help.
---
03/30/2015 – Bktoister
Sold a home in 2015 in Queens, New York, NY.
We live in Southern California and needed to sell a house in Cambria Heights, New York as Administrators of an estate. We met with Neal Modi and Jay Modi from ReMax Realty in March, 2014. After interviewing several realtors, we hired Neal and Jay because they were the most professional and would represent us, and thus the estate, honestly and well. They kept us informed, communicated with us regularly, which assisted us in maintaining a comfort level with the process. The house was listed in April, 2014 and closed in August, 2014 for a price that more than met our expectations. We realize this was accomplished because Neal has excellent negotiating skills. Being three thousand miles away was never an issue; the entire process went smoothly because of Neal and Jay. We were very pleased.

Kathy and Bob Toister
---
03/30/2015 – Joann1216
Sold a home in 2015 in Queens, New York, NY.
I am writing this regarding my experience with Jay Modi at Remax in the sale of my late Mom's home. Having never done this before and hearing horror stories about agents I was somewhat weary. But to my happy surprise this was the best experience ever. Both Neal and Jay Modi both epitomized exceptional professionalism. They made the process which can be emotionally draining pleasant. They both answered my questions as many times as I asked them and asked them to explain them again to me. My Mom's house was sold in a few days and I would highly recommend them to anyone. When I am ready to sell I will be called them.

Thank you,
Joanne H.